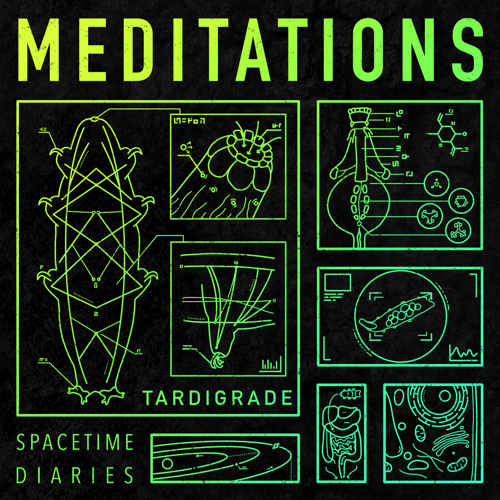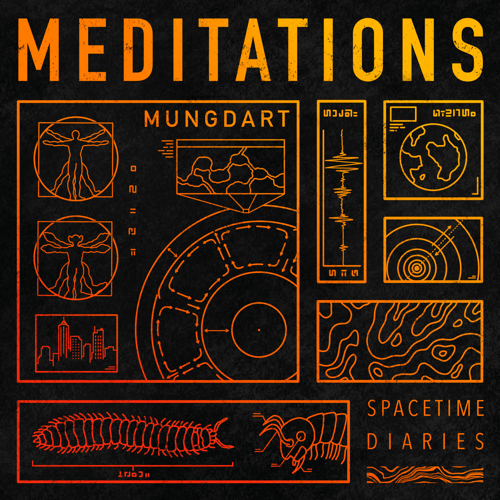 An Exploration of Consciousness
"Meditations" is a collection of guided meditations that lead you into the body of an alien creature. Each 12-minute meditation will transform you into a delightfully complex and curious creature on the planet Ankhara: a deep-sea cephalopod, social tardigrades, a family of underground foragers, and a super-intelligent apex fungus.
Each episode is composed by a different artist, each bringing their own style and aesthetic to their episode.
Daniel Lynas – Mixing, mastering
Jenise Morgan – Narrator and co-writer
Manuel Batule – Composer for "Tubopus"
Gurl Cosmo – Composer for "Tardigrade"
Michelle Gebauer & Andy Turtle – Composers for "Mungdart"
David Scott Russell – Composer for "Gaia"
Lauren Heagerty – extra voice, flute
Amanda Benson – extra voice
Daniel Jacobson – extra voice
Marisa Joan – extra voice
Landon Feller – extra voice
Rachel Wright – extra voice
Sam Grant – extra voice
Ghan Patel – extra voice, production, co-writer
All characters, situations, and places are fictitious. Any similarities to individuals in the real world are purely coincidental. Story by Ghan Patel, all rights reserved. Copyright 2020, Ghan LLC.